Bespoke lodges: How we build your dream lodge
About us
Meribel Lodges Ltd, is our in house Lodge Manufacturing business. With your input we design the lodge together, then we make all the ideas come to life and build your perfect lodge. We build to standards above the BS3632:2015 guidance, and as we are NCC approved manufacturer's all our lodges come with the added security of knowing that the build quality is second to none.
Select your plot
Once you have chosen Plas Isaf Lodge Park as the perfect location for your dream holiday home. Next we will help you choose your idyllic position on the park.
Time to design
Now the plot is chosen, it's time to design your luxury lodge. With each lodge designed and built to order we can really take advantage of all the best views and maximise privacy. Once the design is approved we can start the build process. The level of input into the kitchens, bathrooms and finishing touches is up to you. If you know exactly what you want we can source it for you, or we can provide you with samples to help you decide.
Build time
The full build from start to siting takes around 10-12 weeks. Our lodges are built in accordance with BS:3632 and are accredited by the National Caravan Council.
Off Park
The lodges we build are not just for on our park. We can also build lodges to go on your own land, as rental fleet for your park, or as a holiday home on other parks.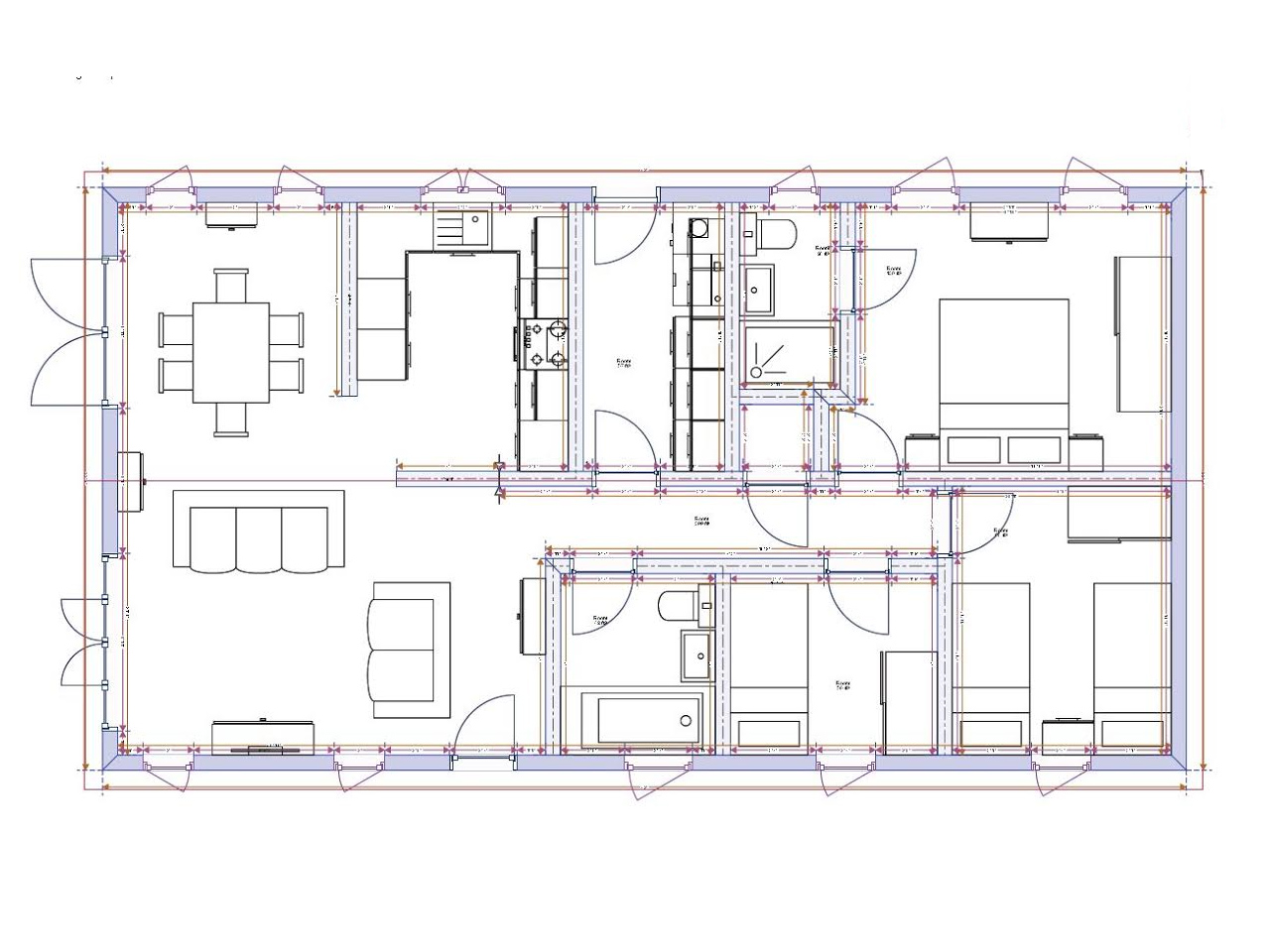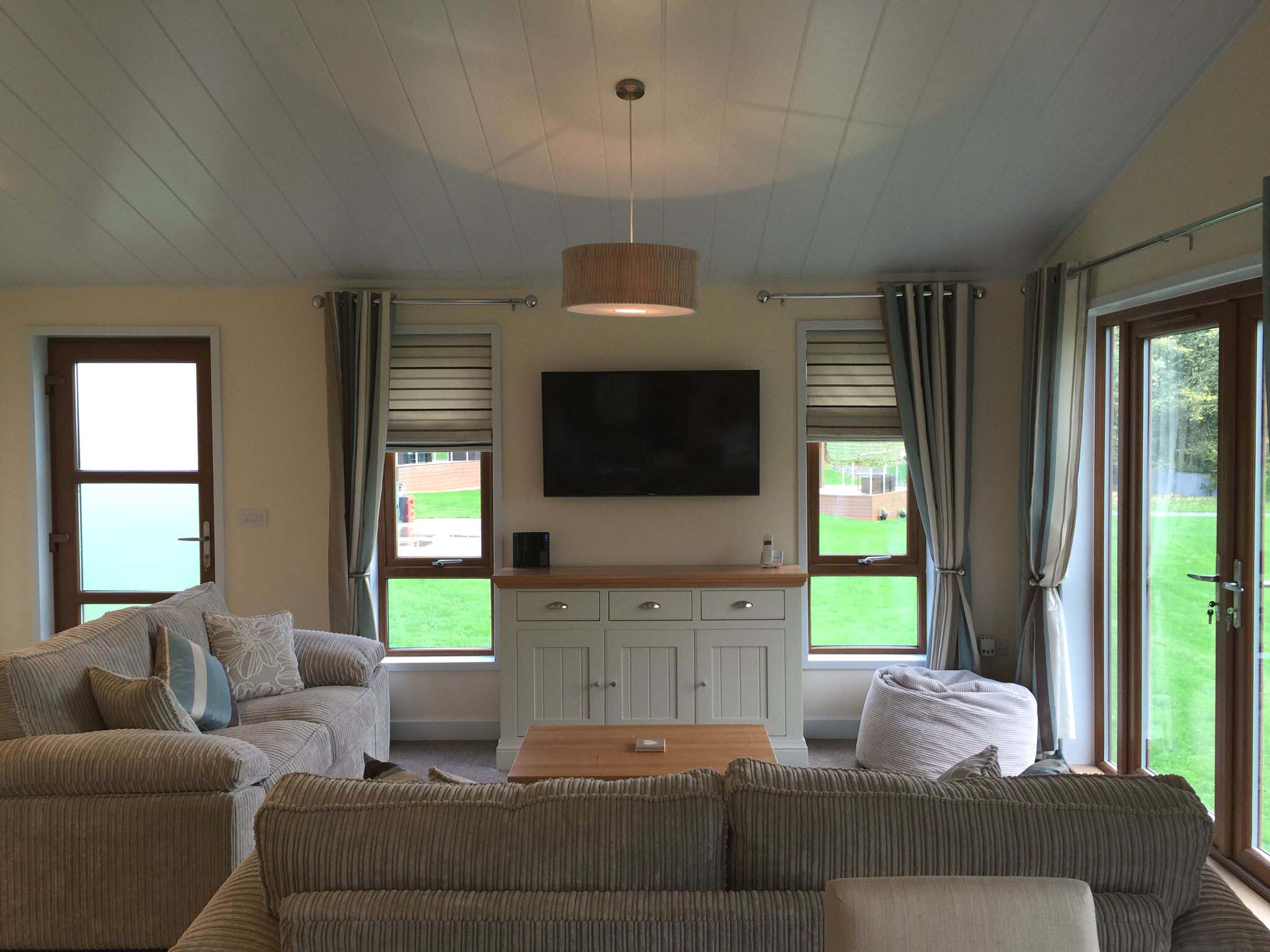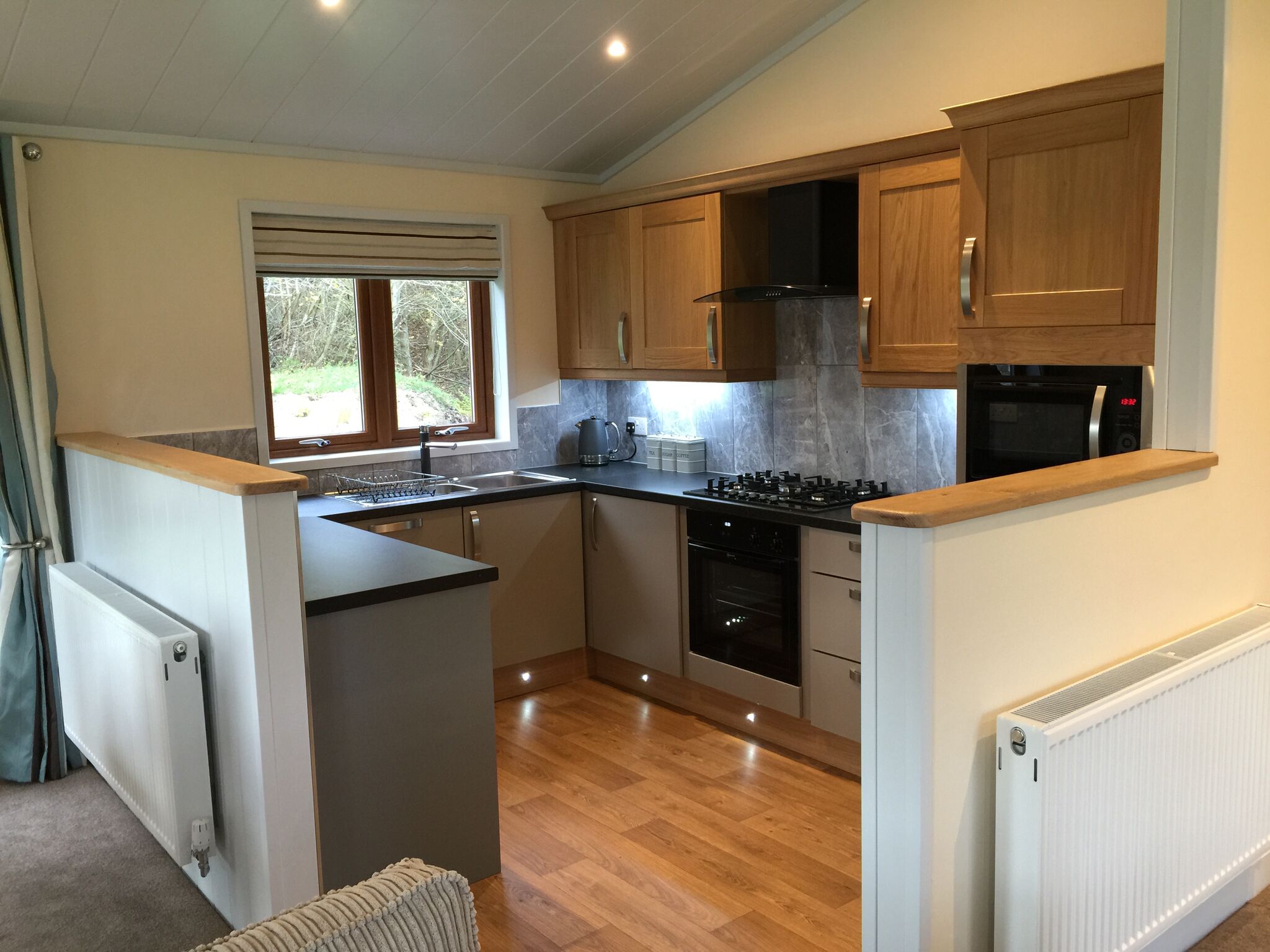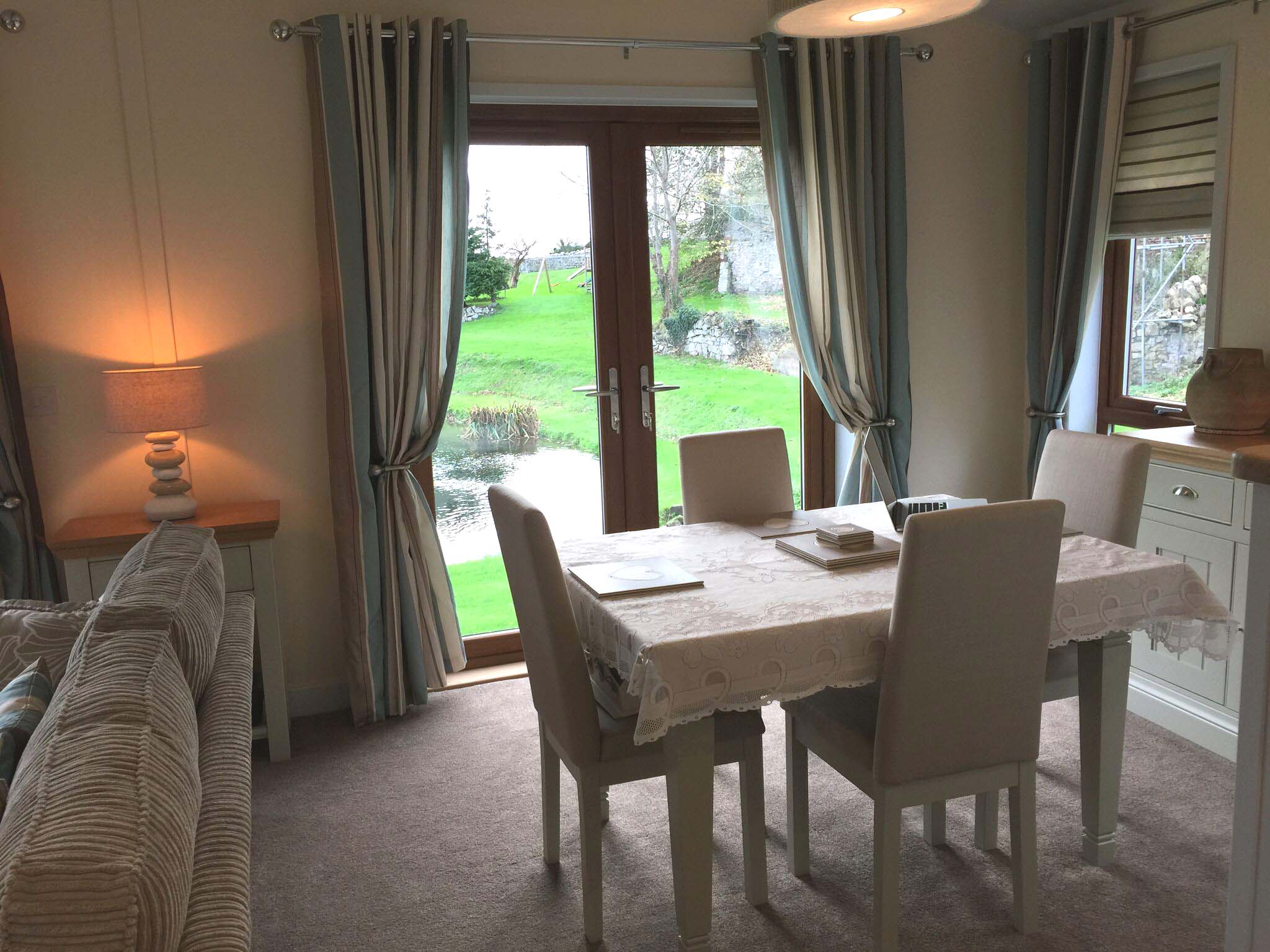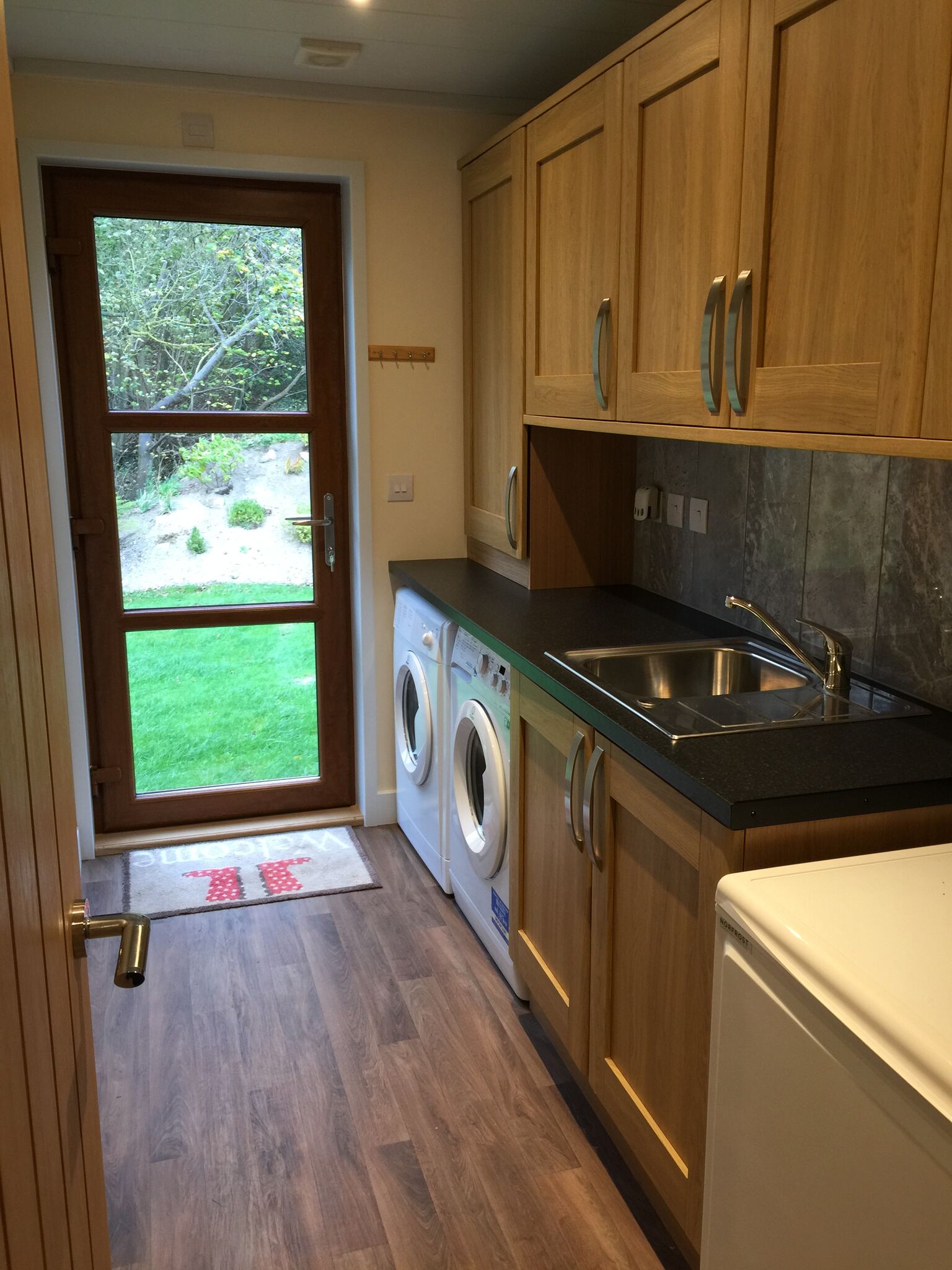 Frequently Asked Questions
We have tried to anticipate and answer any questions you may have about instructing a bespoke build. The best way we can answer any questions you have is to come and see us, the quality of the builds and the beauty of the park.
How does the process work?
Now you've chosen Plas Isaf, its time to choose your plot then help to design your lodge. Once we have agreed a design we move on to the build process
What is your turn around time?
Turn around time is usually 10-12 weeks. Each lodge is built with care and quality.
How much do they cost?
Our bespoke lodges range in price – just like from other lodge manufacturers. It all depends on the level of finish you require.
After looking at many parks we were so excited to find Plas Isaf, especially with the option of helping to design our perfect lodge. We chose our spot, right by the stream that feeds the lake. With this in mind we were able to plan the best places for the windows to make most of the stunning views. It was great to be able to help choose the room layouts, furniture, kitchen, bathrooms, carpets and curtains. Alun & Ellen made the whole process seem so simple. Its amazing to see the sketches come to life and have our dream lodge on our perfect park.
Mr & Mrs Millington – Plot 4
On arriving at Plas Isaf you immediately notice the peace and tranquillity.
As you pass between the owners Ellen and Alun's house and old stone outbuildings you arrive at your lodge.
It's feels like home not a holiday lodge park.
We are sure you will not find more accommodating, kind or generous owners anywhere as we trawled through 45 parks before we found Plas Isaf.
Here you are able to discuss your requirements and design a bespoke lodge built to the highest standards, to include furnishings and furniture you want.
Alun and Ellen are always available for help and guidance every step of the way to ensure a quality build at the right price to produce a superb lodge built to your satisfaction.
Mr & Mrs Barber – Plot 3
We are so glad we found Plas Isaf Lodge Park, we have always had a caravan on many different parks, but we wanted to make the move to a Lodge. We struggled to find the right park for our upgrade until we came here. Greeted by Alun and Ellen, we knew this was the place for us. We chose our plot now we just needed our lodge. Alun & Ellen recommended a centre lounged lodge for the plot we choose and took us to see one on a showground. Nothing is too much trouble for them. We are over the moon here and love to sit out on our decking and admire the unspoilt views. We now live the life of our dreams.
Mr & Mrs Burke – Plot 5
Contact us about your bespoke lodge today
Address: Caerwys Hill, Caerwys, Flintshire. CH7 5AD.
Phone: 01745 858000
Business Hours: Monday – Sunday – 9:00am – 7:00pm

sales@plasisaflp.co.uk